Salinas Child Abuse Defense Lawyers
Bringing Decades of Experience to Your Case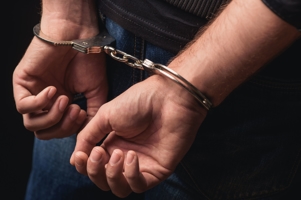 An accusation of child abuse is a very serious matter in California. Because this offense involves innocent and defenseless children, it is heavily prosecuted and punished. Child abuse generally involves any type of harm or cruelty caused to a child.
Mandatory Reporting in California
Mandatory reporting of such abuse is covered under California law, which instructs people to report such abuses to child protection agencies.
These include:
Health practitioners
School or daycare employees
Social workers
Clergymen
And others
If you have been accused of any type of child abuse, you should immediately retain the services of a skilled criminal defense attorney.
At The Worthington Law Centre, our Salinas child abuse defense attorneys can provide proficient legal help dedicated to protecting your legal rights and helping you to avoid severe penalties. We have a long track record in the field of criminal defense, through which we have demonstrated the high quality of our legal service.
Request a consultation with our experienced Salinas child abuse defense attorneys online or by calling (831) 704-1852 today.
California Child Abuse Laws
Child abuse is to:
Injure
Neglect
Sexually abuse
Or emotionally abuse a child
What Are Examples of Child Abuse?
Many different California laws cover the crime of child abuse.
According to these laws, child abuse can include:
Abandonment
Neglect
Sexual abuse, including lewd and lascivious acts
Physical abuse, including inexcusable punishment, willful cruelty, or any type of physical injury
Battery
Statutory rape
What Are the Penalties for Child Abuse?
Penalties for these various offenses can range from jail time to years of incarceration in state prison.
Examples of penalties include:
A year in county jail up to eight years in prison for a conviction of lewd or lascivious acts
Up to four years in prison for a conviction of felony battery against a child
And up to six years in prison for a felony charge of physical abuse against a child
The Worthington Law Centre's Team Will Fight for You
Your freedom, future, and reputation can be seriously impacted by a child abuse conviction. Our firm is committed to helping you preserve these things so that you can move forward. To that end, we work vigorously to fully investigate the charges and evidence so that we can fight for the best possible outcome.
Arrange to talk to one of our Salinas child abuse lawyers about your case by calling (831) 704-1852 or by filling out our online contact form.