Salinas ​​​​​​Domestic Violence Attorney
Put 150+ Years of Experience on Your Side - Call
(831) 704-1852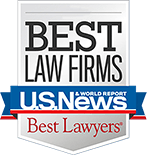 If you are facing domestic violence charges, call an experienced defense lawyer who can explain your options for resolving the case. Contact The Worthington Law Centre in Salinas or San Francisco for a free consultation.
Our understanding of California domestic violence law and your due process rights can protect you not only from the risk of a criminal conviction but also from the burdens of criminal restraining orders that can be issued while charges of domestic assault or family violence are pending against you.
Contact us at (831) 704-1852 to consult with a knowledgeable lawyer.
Cases We Handle
In many cases, a domestic violence arrest and formal investigation by the District Attorney's Office might occur days or weeks before formal criminal charges are filed. Our lawyers have the experience necessary to take full advantage of the opportunity to engage with the prosecution before the District Attorney's office becomes committed to a specific set of charges.
Our defense attorneys handle such domestic violence situations as the following:
Misdemeanor or felony assault charges
Violations of criminal restraining orders
Probation violations or domestic violence allegations filed during a period of pretrial release
Criminal harassment or stalking cases
Domestic violence cases related to investigations initiated by a mandated reporter such as a teacher, nurse, or social worker
Threats or harassment charges against people incarcerated in jail or prison
We also manage your case to minimize the possibility that a domestic violence conviction might affect your career, professional license, child custody situation, or immigration status.
Enlist Help From a Salinas Domestic Violence Attorney
For more information about our resourceful and proactive approach to domestic violence defense, contact The Worthington Law Centre in Salinas or San Francisco. Please call us toll-free at (831) 704-1852 or e-mail us to learn more about our domestic abuse defense services.