Salinas ​​​​​​Domestic Violence Lawyer
Dedicated Representation Against Domestic Violence Charges in Monterey County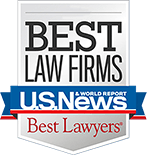 If you are facing domestic violence charges in Monterey County, call an experienced defense lawyer who can explain your options for resolving the case. Contact The Worthington Law Centre in Salinas or San Francisco for a free consultation.
Our understanding of California domestic violence law and your due process rights can protect you from the risk of a criminal conviction and the burdens of criminal restraining orders that can be issued while charges of domestic assault or family violence are pending against you.
---
Are you facing a domestic violence charge in California? Call The Worthington Law Centre today at (831) 704-1852 or contact us online to schedule a meeting with our domestic violence attorney in Salinas!
---
What is Domestic Violence in California?
Domestic violence is a pattern of abusive behavior in an intimate or family relationship where one person seeks to control the other through physical, emotional, sexual, or financial means. In California, domestic violence is a crime that can be prosecuted as a misdemeanor or a felony, depending on the severity of the offense.
Under California law, domestic violence can occur between spouses, cohabitants, former spouses or cohabitants, dating partners, or individuals who have a child together. The abuse can take many forms, including but not limited to the following:
Physical abuse: hitting, slapping, kicking, choking, or using a weapon
Emotional abuse: threatening, intimidating, stalking, or isolating the victim
Sexual abuse: forcing or coercing the victim into sexual activity
Financial abuse: controlling or withholding money, property, or resources from the victim
California law also recognizes certain types of domestic violence, such as elder abuse and child abuse, and provides special protections for victims of these crimes.
If you or someone you know is experiencing domestic violence, seeking help as soon as possible is important.
Domestic Violence Cases We Handle
Our domestic violence lawyer in Salinas handles the following cases:
Misdemeanor or felony assault charges
Violations of criminal restraining orders
Probation violations or domestic violence allegations filed during a period of pretrial release
Criminal harassment or stalking cases
Domestic violence cases related to investigations initiated by a mandated reporter such as a teacher, nurse, or social worker
Threats or harassment charges against people incarcerated in jail or prison
We also manage your case to minimize the possibility that a domestic violence conviction might affect your career, professional license, child custody situation, or immigration status.
What are the Penalties for Domestic Violence in California?
The penalties for domestic violence in California depend on the severity of the offense and whether the offender has prior convictions for domestic violence or other related crimes. Generally, domestic violence can be charged as either a misdemeanor or a felony in California.
If the offense is charged as a misdemeanor, the penalties can include the following:
Up to one year in county jail
A fine of up to $2,000
Completion of a batterer's intervention program
Probation
If the offense is charged as a felony, the penalties can include the following:
Imprisonment in state prison for up to four years
A fine of up to $6,000
Completion of a batterer's intervention program
Probation
In addition to these penalties, a conviction for domestic violence can also result in other consequences, such as loss of custody or visitation rights, mandatory counseling, and the requirement to surrender firearms.
California law also allows for enhanced penalties if certain aggravating factors are present, such as causing great bodily injury to the victim or having a prior conviction for domestic violence or a related offense.
Can the Victim Drop Domestic Violence Charges in California?
In California, it is ultimately up to the prosecutor to decide whether to pursue domestic violence charges, not the victim. Once the police have been called and an arrest has been made, the case becomes a criminal matter, and it is up to the prosecutor to decide whether or not to pursue charges. The victim can express their wishes to the prosecutor, but the final decision rests with the prosecutor.
Sometimes, victims may want to drop charges or recant their testimony because they fear the consequences or have reconciled with the offender. However, the prosecutor may still pursue charges based on other evidence, such as witness statements, medical records, or photographs of injuries.
It is also important to note that in California, a victim of domestic violence does not have the power to drop or dismiss a restraining order. If a restraining order has been issued, the victim must go to court to request that the order be modified or dismissed.
Defense Options For Domestic Violence Charges
Several potential defense strategies may be available in a domestic violence case, including:
Self-defense: If you were acting in self-defense, you may be able to argue that your actions were necessary to protect yourself from harm.
False accusations: The alleged victim may have made false accusations or exaggerated the extent of the abuse. Your attorney may be able to challenge the credibility of the alleged victim and demonstrate that the charges are unfounded.
Lack of evidence: To obtain a conviction, the prosecution must present sufficient evidence to prove the charges beyond a reasonable doubt. If there is a lack of evidence, your attorney may be able to argue that the case should be dismissed or the charges reduced.
Consent: In some cases, the alleged victim may have consented to the conduct that is the basis of the domestic violence charge. If this is the case, your attorney may be able to argue that the conduct was consensual and, therefore, not illegal.
Mental state: Depending on the circumstances of the case, your attorney may be able to argue that you lacked the necessary mental state to commit the offense, such as if you were acting involuntarily or were under the influence of drugs or alcohol.
It is important to work closely with an experienced Salinas domestic violence lawyer who can help you determine the most appropriate defense strategy based on the facts of your case. Your attorney can also help you understand your legal rights and options, negotiate with the prosecutor, and represent you in court.
Contact Our Salinas Domestic Violence Attorney Today
Obtaining legal representation The Worthington Law Centre is critical if you have been accused of domestic violence in Monterey County. Domestic violence allegations can seriously impact your personal and professional life, damaging your reputation, straining your relationships, and limiting future opportunities. Our domestic violence attorney in Salinas can help you understand the charges against you, develop a strong defense strategy, and represent you in court. With our attorney by your side, we can protect your rights and work towards a positive outcome in your case.
---
Contact The Worthington Law Centre today to schedule a FREE consultation with our domestic violence lawyer in Salinas! ​​​​​
---