Salinas Federal Crimes Attorneys
Federal Defense in Monterey & Santa Clara Counties - Call
(831) 704-1852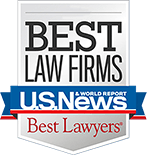 Most people charged with federal offenses in Monterey County, San Benito County, and the South Bay Area would need to present their defense in the U.S. District Court in San Jose. The defense attorneys of The Worthington Law Centre are ready to use our knowledge and experience to protect you from conviction on serious federal criminal charges. Contact us in Salinas or San Francisco for a free consultation about your options for an effective defense.
Our practice focuses exclusively on state and federal criminal defense. Call us at (831) 704-1852 for the skilled legal counsel you need.
What to Expect In Federal Court
Because federal criminal cases usually begin with a grand jury investigation and indictment, we can advise and represent you even while the U.S. Attorney's office is considering potential charges against you. If you receive advance notice of your involvement in an investigation of drug charges, fraud crimes, or Internet sex offenses, we can sometimes convince the prosecution that you're not the person the federal authorities should target. Early engagement in federal criminal cases can give the defense a powerful advantage.
We represent people facing such serious federal charges as the following:
Drug trafficking, manufacture, and sales
Drug conspiracy cases
Money laundering
Bank fraud, mortgage fraud, or insurance fraud
Bank robbery
Kidnapping
Federal weapons offenses
Homeland security and TSA cases, such as possession of guns at an airport
Public corruption or bribery of an elected official
Sex crimes such as online child pornography or solicitation of a minor for sex
Our understanding of federal criminal defense practice and procedure can help you at every stage of a case from the initial investigation to sentencing. To learn more about our ability to protect your interests, contact a criminal trial lawyer at The Worthington Law Centre in Salinas or San Francisco.