Salinas Drug Crime Attorney
Arrested for Drugs in Salinas? Get the Right Defense Lawyer. Call
(831) 704-1852

.
Whether you are facing misdemeanor charges of marijuana possession or serious federal charges connected with a drug trafficking conspiracy, the defense attorneys at The Worthington Law Centre are available to help.
Contact our office in Salinas or San Francisco for a free consultation about your risks, your rights, and your most promising options.
Our experience can protect you from conviction and a criminal record. Contact us today at (831) 704-1852.
Reducing & Dismissing California Drug Charges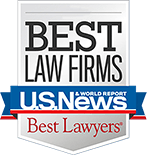 At The Worthington Law Centre, our first objective is to make the drug charges against you go away. Your defense attorney will make a careful analysis of the facts, the circumstances of your arrest, and your eligibility for diversion of the case under Proposition 36. If we can keep your case out of the criminal justice system, we'll do that.
If we can base a suppression motion on facts indicating a lack of probable cause to search your car or problems with the search warrant, we stand a good chance of getting the charges dismissed because the government will not be able to introduce the evidence of a severe drug crime against you.
Sometimes we can negotiate favorable plea arrangements in drug cases; in other cases, we can present your defense to a jury at trial. In all cases, the ultimate goal is to protect you from punishment on the offenses charged under California or federal law.
We Handle All Types of Drug Crimes
Examples of the kinds of drug cases our attorneys can handle include the following:
Marijuana or cocaine possession charges developed through the seizure of drugs during a traffic stop
Cases involving the cultivation of marijuana or manufacture of methamphetamine
Possession for sale of marijuana, cocaine or heroin
Illegal possession of prescription drugs such as OxyContin, Percocet or Valium
Medical marijuana cases, especially federal cases against California retailers or cultivators
Drug crimes involving enhanced penalties, such as operating a meth lab near a school or trafficking in drugs while in possession of a gun
Money laundering charges related to the alleged proceeds of drug sales
State or federal asset forfeiture cases
Juvenile drug cases
Conspiracy charges in high-volume federal drug cases
To learn more about our experience with the effective defense of people charged with serious state or federal drug crimes, contact an experienced defense lawyer at The Worthington Law Centre in Salinas or San Francisco. We provide services throughout Monterey County.
You can call us at (831) 704-1852 or e-mail us.