Criminal Defense Attorneys in Salinas
150+ Years of Combined Experience -
(831) 704-1852
A criminal investigation or arrest can be a frightening experience. This is especially true for those who have never dealt with the criminal justice system before. You may be worried about your family, your finances, your reputation, and your future. Getting trusted legal help should be your first priority in handling any criminal matter. You should not answer questions from law enforcement or face the rest of this daunting experience alone. An accomplished lawyer can protect your legal rights from the onset of your case while thoroughly investigating the alleged charges against you.

At The Worthington Law Centre, our Salinas criminal defense lawyers are experts in the field of defending clients in all types of misdemeanors and felonies. Board Certified by the State Bar of California's Board of Legal Specialization, we have reached the pinnacle of education and training in criminal defense. Add to this our decades of combined experience and excellent case results and you can be confident that your legal problem will be handled with the utmost care and skill. While no lawyer can promise results, our proven track record speaks for itself.
Contact our firm for a consultation about your case through our online form or at (831) 704-1852.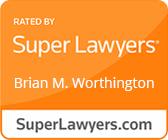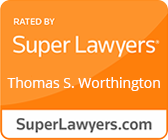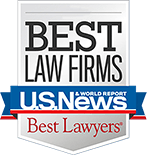 Criminal Defense Cases
Our attorneys have provided legal representation to adults and juveniles in and around the area for years. We have defended people in both state and federal cases from all walks of life, including professionals, law enforcement officials, elected officials, and foreign nationals.
Our firm provides defense in such matters as:
We bring attentive client service, a welcoming environment, and decades of professional achievement to every case with which we are entrusted. Our Salinas criminal defense lawyers have been the recipients of numerous awards and achievements, including top ratings from Martindale-Hubbell® Peer Review Ratings™ and The Best Lawyers in America.
Superior Legal Support
Regardless of the nature of the allegations you are facing, it is best to avail yourself of a law firm that has demonstrated its excellence throughout its history. You may have legal options unknown to you that our firm can establish; we will work tirelessly on your behalf to build an effective defense strategy seeking favorable results. We understand the importance of our job as it relates to your life and your future, which is why we are committed to providing superior legal support.
Phone The Worthington Law Centre today for a consultation at (831) 704-1852.