Salinas Gang Crimes Lawyers
Have You Been Charged with a Gang-Related Offense?
In California, if you are arrested in a criminal case that is gang-related, you will be subject to a variety of penalties depending on the facts of your case. It is considered a crime in our state to be an active participant in a gang and to willingly assist in its criminal conduct. Because of this, you may be subject to enhanced penalties upon a conviction.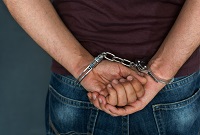 If you have been accused of a gang-related crime, it is critical that you seek legal representation from a highly-qualified attorney. At The Worthington Law Center, our Salinas gang crime lawyers have dealt with these types of cases for decades.
We have a long history of excellent case results and have received many awards and accolades based on the quality of our legal service. Our expert criminal defense attorneys will work tirelessly to help you avoid the consequences of a criminal conviction.
To talk to a Salinas gang crimes attorney about your case, contact us at (831) 704-1852 today.
What are Gang-Related Crimes in California?
California Penal Code 186.22 outlines how gang-related criminal activity is charged. It is up to the prosecution to prove that you were an active participant in the gang, that you knew that the gang engaged in criminal activity, and that you "willfully promoted, furthered, or assisted" in its crimes.
A prosecutor may charge you with a misdemeanor or a felony based on the nature of the crime and other facts.
If you are convicted of a gang-related crime, you may be subject to enhanced penalties because of the fact that it involved a street gang. These enhanced penalties are in addition to whatever penalties you may receive for the felony itself.
Enhanced penalties can range from an additional two years up to life imprisonment. These penalties will depend on the seriousness of the felony involved.
Gang-related crimes can include but are not limited to:
Vandalism
Trespass
Theft crimes
Carjacking
Street racing or reckless driving
Weapons charges
Extortion
Home invasions or robbery
Assault with a deadly weapon
Drug crimes such as sales or distribution
Arson
Looting
Rape
Manslaughter or murder
A Salinas Gang Crime Defense Attorney Can Make a Difference
Our proven track record of successfully handling criminal charges can be put to work for your benefit. With the knowledge and skills that we can apply, we will work to make a positive difference in your case.