Salinas Homicide Lawyer
Accused of Homicide? Get Defense Today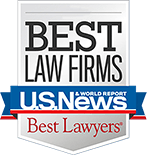 If you or someone in your family stands accused of a serious felony like murder or aggravated assault, call an experienced Salinas homicide attorney with a record of success in tough cases. Contact The Worthington Law Centre in Salinas or San Francisco for a free consultation about your legal options. We serve clients throughout Monterey County, Santa Clara, and the Bay area.
At The Worthington Law Centre, our attorneys focus exclusively on criminal defense. With decades of trial experience, Tom Worthington knows how to develop the right defense for your situation. Each of our lawyers is a talented courtroom advocate, and our team approach to your defense can make the decisive difference.
Start planning your defense as soon as possible. Call our Salinas homicide attorney at (831) 704-1852 to schedule a free consultation at The Worthington Law Centre.
Fighting Homicide Charges in California
Our goal is to minimize your exposure to potential punishment. In some cases, that means working with the prosecution to reduce the severity of the charges you face. In other cases, it's a question of showing the jury that the government failed to prove the case against you beyond a reasonable doubt. No matter what charges you face, you can count on us to find and present the most effective defense available under the facts.
We represent people who face such serious criminal charges as:
Capital murder or felony murder
Weapons offenses
Violent juvenile crimes
Armed robbery
Terroristic threats
Aggravated assault, assault with a deadly weapon, or assault with serious bodily harm
Homicide in any degree, including vehicular homicide or involuntary manslaughter
One hallmark of our practice is our willingness and ability to present effective affirmative defenses to all charges. In other words, we work hard to prove any circumstances that may help limit your responsibility under the law including self-defense, provocation, diminished mental capacity, and accident and duress.
We Know How to Use the Facts to Your Advantage
Our Salinas homicide lawyer's record of success shows that we have used such defenses to achieve results such as an involuntary manslaughter verdict on a capital murder charge or a not-guilty verdict despite a confession to homicide.
Learn how our experience and skill can help you overcome serious homicide charges by contacting The Worthington Law Centre for a free consultation in Salinas or San Francisco.